"Under the direction of Mindy Parfitt, and four brave and honest actors, this concept rises above the usual 'artists talking about themselves' and comes together beautifully."
ABOUT
This Stays in the Room is a bold exploration of what it requires to face ourselves and others as we grapple with shame, forgiveness, vulnerability and hope. A collaborative project, the play recruits from the true life stories of its cast and creative team. Each scene pushes the public/private boundaries of what is socially acceptable to talk about and reveal to others. The stories ultimately invite us to act as witness to the disquiet of other people' s internal dialogue and struggle, while inevitably demanding us to reflect on our own thoughts and potential uncertainty in the face of morally ambiguous behaviour.
Director Mindy Parfitt has created a context for these stories that has its own rhythm and arc. Supporting the storytelling is a humorous and ecstatic approach to the physicality, captured in simple and effective choreography by Amber Funk Barton. Videographer Cande Andrade provides the faces of absent storytellers from the original group of creators and fills the space with transformative patterns. Noah Drew's sound design brings the voices of all of the co-creators into the space, and emphasizes the fact that with each unique story, we feel more recognized in our own struggles with how to forgive, despite our experiences of shame.
PREMIERE
This Stays in the Room had its world premiere in Vancouver BC, March 19-30 2014. The piece was performed at gallery gachet, an art gallery in Vancouver's Downtown Eastside. The space had a capacity of 50 audience members and was played to mostly sold out houses. This Stays in the Room was originally a Horseshoes & Hand Grenades production and was created in partnership with Playwrights Theatre Centre, and in association with Radix Theatre.
This Stays in the Room is about framing the human experience. It was decided to place the play where people are used to listening and watching in silence. A place not attributed to any one philosophy or religion. A gallery became the obvious choice as it is rich in visual and theatrical imagery.
One of the objects of the productions was to make theatre more of an event, to give it a life before and after the performance. To find ways for it to cross-pollinate with other art forms. The gallery was open to the public between shows. The space was designed so that gallery viewers could interact with the previous evening's presentation. They could witness what had been generated, what was left behind without knowing the intricacies of what led to the creation. As well, when the doors opened to the audience they were invited into an installation that consisted of 4 heads projected onto 4 floating eggs each with a small speaker beneath it, each telling their own story. Another part of this installation were the audience's chairs. Gallery gachet is run as a collective and the involvement of their artists in the project was integral to the production. Andreas Kahre, the set designer, chose to use their talent to generate chairs on which the audience would sit. These were created through a workshop that Mindy Parfitt led and were inspired by the artists' own experiences with shame and forgiveness. Four of these chairs will remain a part of upcoming productions.
The set consisted of two walls painted in chalk board paint, 12 freestanding lights, two plinths with shelves that held props, a clothes line and the above mentioned chairs.
Although it was originally performed with great success in this site specific location, it can transfer to a theatre venue.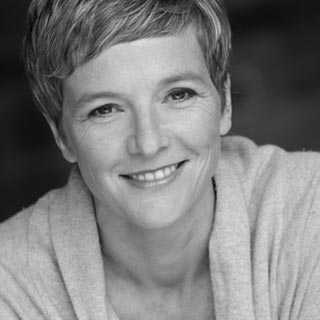 Mindy Parfitt
director / co-creator
Mindy is a founding member and Co-Artistic Director of Horseshoes & Hand Grenades. Theatre credits for HHG include directing This Stays in the Room (Jessie for Critic's Choice Award), Palace of the End (Jessie Award for Best Director), 4.48 Psychosis  and You Are Here. In 2013 Mindy directed the World Premiere of Colleen Murphy's Armstrong's War for the Arts Club (Jessie nomination Best Direction). In 2012 Mindy completed her MFA in Directing at UBC. She has worked across Canada and has studied with internationally recognized acting and directing teachers including the La Mama Directors Intensive in Umbria, Italy. Mindy is currently working on a devised piece, RUN, which she is creating with dancer/choreographer Amber Funk Barton. She will also direct the World Premiere of The Hooker Monologues, a play which tells the real-life stories of Vancouver Sex Workers.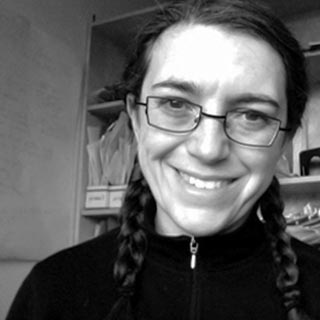 Heidi Taylor
dramaturg / co-creator
Heidi Taylor is a Vancouver-based dramaturg, director and performer. She has been Artistic and Executive Director at PTC since 2012, after serving as Dramaturg for 7 years. Heidi has dramaturged plays from across the country in the PTC Writers Colony, and works closely with the PTC Associates. Her practice includes sited, devised, and interdisciplinary work. With HHG, she has dramaturged Re:Union, Except in the Unlikely Event of War and This Stays in the Room. As a director, production dramaturg and producer, she has worked on over 20 productions in the last ten years. Heidi holds an MFA from Simon Fraser University, where she has taught intro acting since 2001. She was recently awarded one of four inaugural Bly Creative Capacity grants from the Literary Managers and Dramaturgs of the Americas for an inclusion project (the ACKLab) with Jan Derbyshire.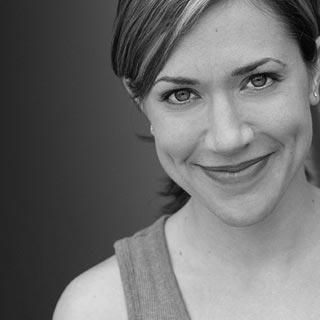 Alexa Devine
performer / co-creator
Alexa is a founding member and Co-Artistic Director of Horseshoes & Hand Grenades. Some theatre credits in Vancouver include Re:Union, Palace of the End, 4.48 Psychosis, The Darling Family, You Are Here (Horseshoes & Hand Grenades), Grace, The Last Days of Judas Iscariot (Pacific Theatre), The Big League (Carousel), and Remittance Man (WCTC). Alexa recently performed in the Calgary production of Everything is Terribly Nice Here (Ghost River Theatre / Rumble). Alexa graduated from the Atlantic Theatre Conservatory in New York, and has been recognized with three Jessie nominations and one Jessie Award. She now lives in Ottawa.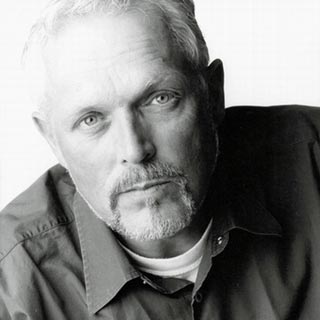 Allan Morgan
performer / co-creator
Since graduating from Studio 58 in Vancouver Allan has worked extensively around BC and across the country. Some of his favourite credits include 10 seasons with Bard on the Beach where he has appeared in The Tempest, Julius Caesar, Merry Wives of Windsor, and Timon of Athens. Other credits: I Am My Own Wife for the Belfry (recipient of The Belfry Critics Award for performer of the year), Lilies, Arts Club Theatre, An Ideal Husband, Coronation Voyage, Pride and Prejudice, and Innocence Lost for The National Arts Centre, Ottawa. As well, Red for ATP, Much Ado About Nothing for Theatre Calgary.
Allan has toured nationally several times with Studies in Motion for the Electric Company, as well as The Overcoat, which also took him to several international dates as well, including San Francisco, Norway, London GB, and Wellington NZ.
Allan has been nominated for theatre awards in Edmonton, Calgary and Vancouver where he is the recipient of 4 Jessie awards for his work over the years.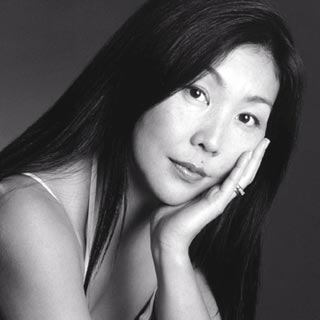 Manami Hara
performer / co-creator
Manami was born and raised in Tokyo and is a graduate of Studio 58. She is an actor, translator, playwright, instructor and producer. She has had the pleasure of working with various theatre companies across Canada for over 20 years.  Selected theatre credits: Kawasaki Exit (translator; One Yellow Rabbit), After the Quake (Pi Theatre, Rumble Productions, The Cultch), Top Girls (Vancouver Playhouse), Hana's Suitcase (Grand Theatre), Sexual Practices of the Japanese (co-creator; Theatre Replacement, PuSh International Festival, National Arts Centre, Magnetic North Festival, Factory Theatre, On The Boards Seattle), Apple (Touchstone Theatre), Herotica I & II (Ruby Slippers, High Performance Rodeo, Theatre Passe Muraille), The Tempest (Globe Theatre).
Robert Salvador
performer / co-creator
Rob has had the pleasure of working with some of Vancouver's outstanding companies such as, Bard On The Beach, The Only Animal, Zee Zee Theatre, Pacific Theatre and Hardline Productions. Robert was the recipient of a Jessie Award for Outstanding Performance by an Actor in a Lead Role for his work in Jesus Hopped The A Train and received his MFA in Acting from the University of Washington, Seattle.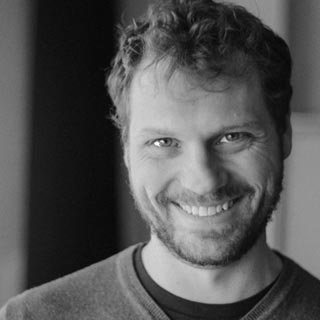 Noah Drew
sound designer / co-creator
Noah Drew is a voice/performance teacher, a composer/sound designer, and a theatre maker originally from Vancouver. He has worked across North America and in Europe and South America, and has received six Jessie Awards (19 nominations total) and a nomination for the Siminovitch Prize. Noah's recent projects have included work with Jump Current (Vancouver/Montreal), Horseshoes & Hand Grenades Theatre (Ottawa/Vancouver), NeWorld Productions (Vancouver), Little Swan Pictures (Portland), Bard on the Beach (Vancouver), The Arts Club (Vancouver), Theatre Tribe (Los Angeles), White Pines Productions (Philadelphia) and the National Arts Centre of Canada. Noah holds an MFA in Acting from Temple University, and bachelor's degrees in both Theatre and Music Composition / English Literature from Simon Fraser University. He is a Certified Teacher of Fitzmaurice Voicework, a full-time tenure-track faculty member in the Theatre Department of Concordia University, and a Co-Artistic Director of the theatre and new media company Jump Current.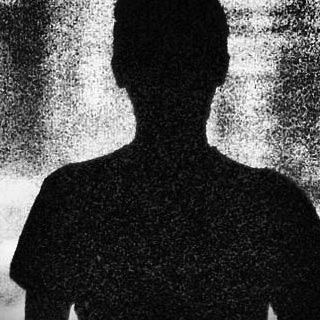 Cande Andrade
video designer / co-creator
Cande is the in-house video designer for Theatre Replacement. Born and raised in México, he studied Montage at the International School of TV and Film in Cuba. With more than 10 years of professional experience working in video, he has developed a special interest in designing and mixing visuals for performance in music, dance, and theatre. Cande has collaborated with Theatre Replacement, Neworld Theatre, Rumble Productions, Leaky Heaven Circus and Theatre Conspiracy.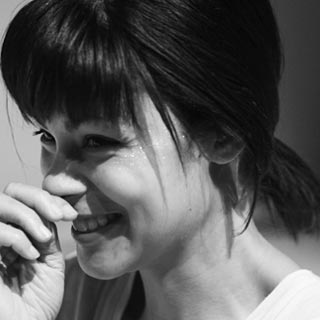 Amber Funk Barton
choreographer / co-creator
Born and raised in Vancouver, Amber is a professional contemporary dance artist who received her training with Goh Ballet Academy, Arts Umbrella, The Banff Centre Dance Training and Ballet British Columbia's Mentor Programme.  She has worked and performed with various choreographers and companies in Vancouver and across Canada.  As a choreographer her work has been presented in variety of venues, locally and nationally.  In 2008 Amber established her own Vancouver based contemporary dance company, the response.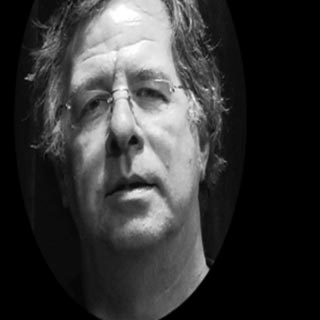 Andreas Kahre
production designer / co-creator
Andreas has worked since the 1990s as scenographer, set and sound designer with many Canadian theatre companies, and has been involved in the creation of more than a hundred projects across Canada. Recent Projects include The Edward Curtis Project, and Best Before with Berlin-based Rimini Protokol, Audio Art installations for the ASEA 2010 festival in Germany and Lancaster University, and a commission for CBC'a Living Out Loud. His work has been nominated for the Siminovitch Prize and seventeen individual Jessie Richardson Awards.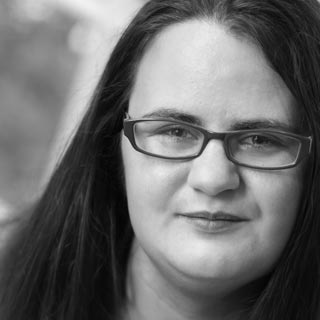 Lois Dawson
stage manager | social media coordinator
Lois is a Vancouver-based production, event, and stage manager. She was the resident stage manager at Pacific Theatre from 2007 – 2010 where some of her favourite shows were Driving Miss Daisy, Mourning Dove, and Refuge of Lies. Other recent stage management credits include Espresso (Pacific Theatre), Except in the Unlikely Event of War (Pi Theatre & Horseshoes and Hand Grenades Theatre), Penelope (Rumble Theatre), Ride the Cyclone (Atomic Vaudeville Canadian tour), Viva Verdi (Mobile Productions Zurich), and Re:Union (Pacific Theatre & Horseshoes and Hand Grenades Theatre). During the 2010 Winter Olympic Games, Lois was the stage manager for the Richmond Olympic Oval. She sits on the Board of Directors for the Jessie Richardson Theatre Awards Society, is the BC/Yukon representative for the Equity Independent & Small-Scale Theatre Resource Committee, and is a mentor with the Ignite program for the Vancouver East Cultural Centre. Lois is a graduate of Trinity Western University and can be found online at www.LoisBackstage.com or @SMLois.